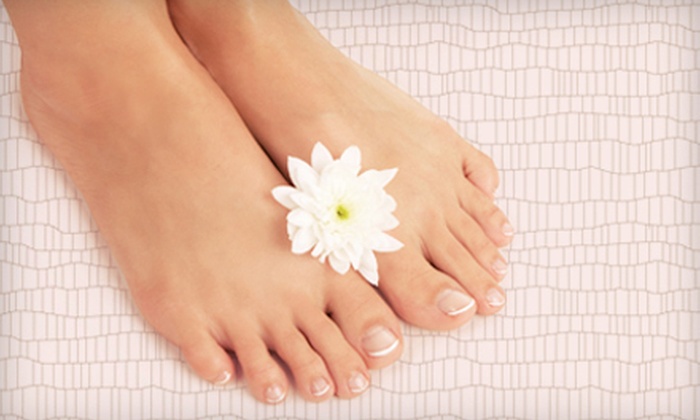 Basic Pedicure ($27)
Sensation lotion smoothes dry skin.
Hot towel help oil and minerals penetrate dry skin and leave skin hydrated, soft and smooth. Sea salt help remove dead skin.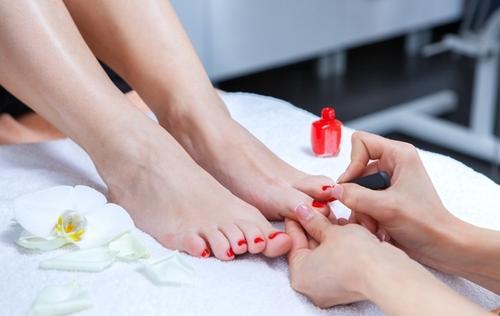 Super Deluxe Pedicure ($42)
Callus removal conditions skin to leave it silky smooth.
CND sensation lotion and Ice Cooling Sea Gel smooths dry skin and is absorbed immediately leaving a velvety feeling.
Our sugar scrub removes dry skin to leave skin lustrous.
Hot paraffin wax helps increase blood flow, relax muscles and soften hardened skin.
Marine Cooling Mask soothes and rejuvenates.
Hot Towels help oils and minerals penetrate dry skin and leave it nourished, soft and luscious.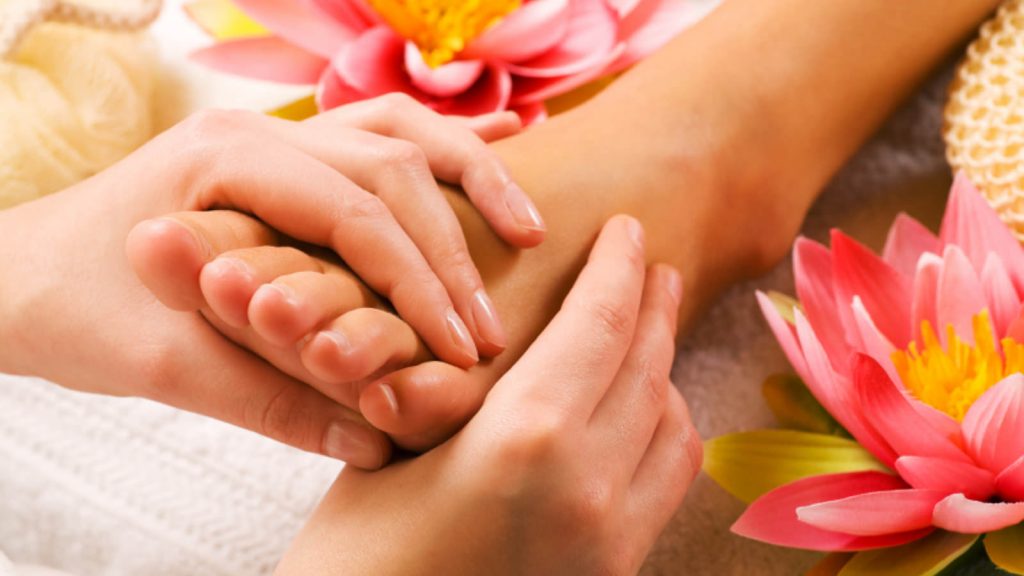 Luxury Deluxe Pedicure ($50)
Indulge a pure pleasure spa pedicure, which includes cutting cuticle, callus remover, long massage, and hot towel, with our products of Natural Sea Salt Soak, 100% Sugar Scrub, Mud Masque, Massage Cream, Hot Stones, Paraffin
Cucumber: helps mask all the problem areas, soothes, and soften your skin
Lavender: benefits in being antiseptic and anti-fungal, reduce scamng and speed healing
Lemon: contains enzymes, which helps to cleanse the dead skin, and flush away toxins.
Aloe: Our products are vegan, paraben free, gluten free and cruelty free. Safe skincare that actual works, with a quality you deserve.
PEARLS: White mineral oil will help to relieve dryness from head to toe. Pearls powder is much much physical relief for dry, uncomfortable skin as it is an instant all day rescue from the elements. For softer feeling skin that retains moisture longer.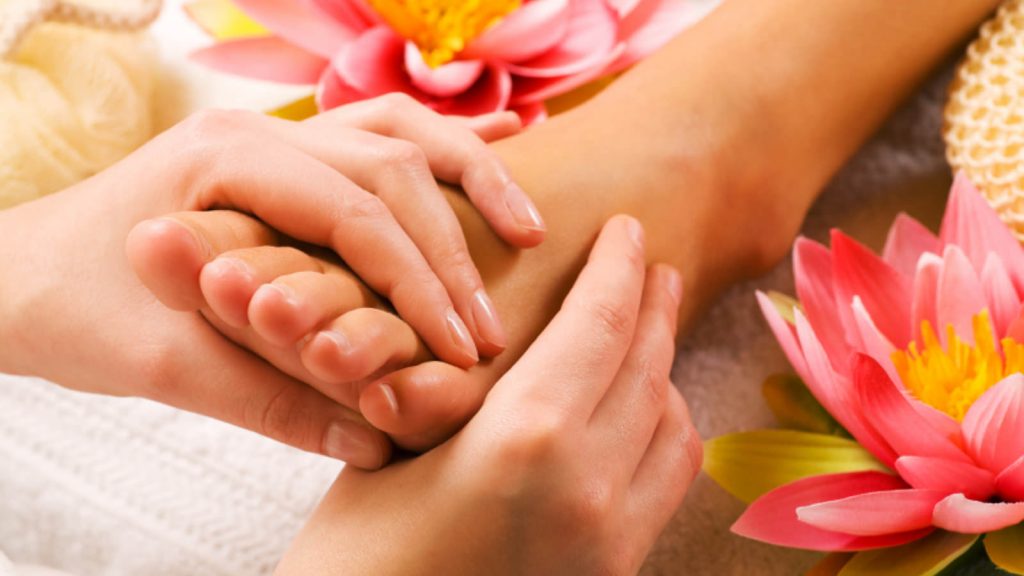 Royal Organic Pedicure ($60)
Enriched with key ingredients to give feet the nutrition they need involving a Natural Sea Salt Soak
100% Sugar Scrub
Mud Masque
Callus Softener
Massage Scream
Moisturizer
Hot stones
Hot towel wrap
Paraffin Wax
As the cleanest and most hygienic Spa Pedicure solution, the Royal Organic Pedicure will help relieve dry skin, help increase blood flow, relax muscles, and soften hardened skin.